Mentors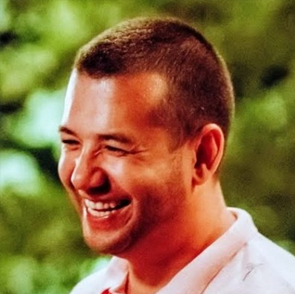 Vuk Lau
Silicon Gardens Fund
Experienced leader, advisor, business angel and mentor with extensive experience in IRT and principal at Reveris.
Vuk Lau is a partner, startup advisor and mentor at the startup accelerator Reveris. He has been a principal at Silicon Gardens Fund since January 2022.
Vuk also gained his experiece at martech SaaS company Celtra, where he held the role of Senior Direcotr of the Solution Consulting team, responsible for engaging and activating the most relevant clients in the portfolio. He oversaw the pre-sales process for a wide range of clients, from large companies to smaller companies. Some of the clients he has worked directly with include Unilver, P&G, Adidas, Lego, Uber, Facebook, Google and Wolt. Prior to this position, he also gained experience as a technical support team leader. He has also been a member of the company's management team since 2016.
As an advisor and mentor at Reveris, he has helped numerous startups and secured funding for six of them. In the last three years, he has mentored a number of companies such as Decoditive, Process Space, Optiguest, Wise Up/Razturi na maturi and Mobile Games Entertainment.
He has also been a mentor in Fil Rouge Capital's accelerator program, Bird Incubator and Universum.
KEY INDUSTRY
IT oprema in infrastruktura
Marketing in oglaševanje
Poznavanje tehnologij
Drugo
Programski mehanizmi
KEY COMPETENCIES
Drugo
Investicije in prodaje podjetij
Prodaja in razvoj poslovanja
EXPERIENCE WITH COMPANIES IN DEVELOPMENT STAGES
Idejna faza
Semenska faza