Mentors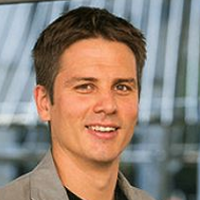 Rok Stritar
Kibuba d.o.o.
Entrepreneur, consultant and mentor to many companies in various stages of development. Co-founder and procurator of the company Kibuba d.o.o.
Stritar is the co-founder and Director of the online Kibuba Mountaineering Store. Not long ago, he quit his job at the Faculty of Economics in Ljubljana, where he worked as a lecturer in entrepreneurial subjects from 2004 to 2016 and devoted himself fully to the development of the company. In the past, Stritar also worked in the development team of the Centre for Experimental Mechanics of the Faculty of Mechanical Engineering and Software Development, to support the operation of the Educational Centre for Nuclear Technology of the Jozef Stefan Institute.
With extensive knowledge of entrepreneurship and competencies in the development of business models of bootstrapping, management and overall business development, Stritar mentored many companies such as Optiprint, Diagemnomi, Lango, Rast tim and others.
CONSULTING REFERENCES
Glowen
IURALL
Ollo Audio
Pharsol
FOREIGN MARKET EXPERIENCE
Hrvaška
Italija
Slovenija
KEY INDUSTRY
Proizvodni procesi
Proizvodnja
Prosti čas, potovanja in turizem
Skladiščenje
Šport in zdravje
Poznavanje tehnologij
Ekspertni sistemi
Napovedna analitika
Orodja za spletne trgovine
POS sistemi
Spletne in mobilne tehnologije
KEY COMPETENCIES
Poslovna strategija
Prodaja in razvoj poslovanja
Razvoj programske opreme
EXPERIENCE WITH COMPANIES IN DEVELOPMENT STAGES
MENTOR IN PROGRAMMES
P2 2010 SPS
P2 2013 SPS
SK75 2022 SPS