Mentors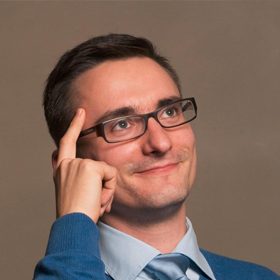 Primož Zupan is an expert in the management of ideas and innovations as well as human resources management.
Primož Zupan is the first idea manager in Slovenia who, via Halcom's internal incubator, helped to turn the idea of the first Slovenian mobile wallet mBills from a stand-alone product into a spin-off company MBILLS d.o.o., one of the most prominent Fintech companies in Slovenia. In December 2017 the majority share of the company was bought by the Slovenian multinational Petrol, and in April 2020 it increased its share to 100%.
Before he took over the management of MBILLS, MBA Primož Zupan built his career as a sales director in the IT company Salviol, as the head of the cabinet of the Minister of Labor, Family Social Affairs and Equal Opportunities and as a sales representative of IBM Slovenia. He is characterized by an extraordinary passion for work, optimism, accessibility to people, concern for employees and strong social capital. In his spare time he is involved in various organizations for the development of an innovative culture.
Primož is very good in the areas of idea and innovation management, personnel management, public relations, sales, marketing, event planning, management and implementation of political campaigns…
FOREIGN MARKET EXPERIENCE
Hrvaška
Nemčija
Slovenija
Srbija
KEY INDUSTRY
Finančne transakcije
IT oprema in infrastruktura
Komunikacija in sodelovanje
Mediji
Vodenje računov
Poznavanje tehnologij
Spletna plačila
Spletne in mobilne tehnologije
KEY COMPETENCIES
Marketing in PR
Oblikovanje in razvoj produktov
Prodaja in razvoj poslovanja
EXPERIENCE WITH COMPANIES IN DEVELOPMENT STAGES