Mentors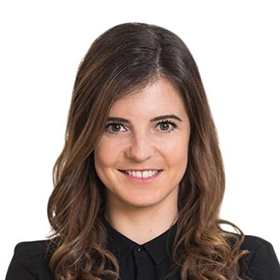 Nina Šterk
genEplanet d.o.o.
Nina Šterk has an analytical command of finance and accounting, and she knows and understands national and European project tenders very well.
Nina Šterk, as co-founder and member of the Geneplanet management board, understands the operation of a development and technology company at various stages of its development, from the foundation, product development, successful market launch, company growth to overcoming obstacles and finding solutions along the way. Over the past four years, her work has focused primarily on leadership as she was the CFO of the entire Group. In 2018, as head of the extended team and link between the company, the owners and the investors, she implemented and completed the 10 million worth recapitalization of Geneplanet.
Her key competencies include knowledge and understanding of the needs of the company at different stages of development, business management in different segments, analytical handling of problems and situations, knowledge of the international business environment, analytical ability to prepare and analyze financial statements, very good knowledge of SAS and tax regulations and European project tenders.
FOREIGN MARKET EXPERIENCE
Albanija
Avstrija
Bosna in Hercegovina
Filipini
Hrvaška
Irska
Kitajska
Kosovo
Mehika
Poljska
Singapur
Srbija
Španija
Vietnam
Združene države Amerike
KEY INDUSTRY
Farmacija
Hrana
Medicinske naprave in tehnologije
Raziskovanje in proizvodnja
Zdravstvo
KEY COMPETENCIES
Finance, pravo in poslovodenje
Investicije in prodaje podjetij
Poslovna strategija
EXPERIENCE WITH COMPANIES IN DEVELOPMENT STAGES