Mentors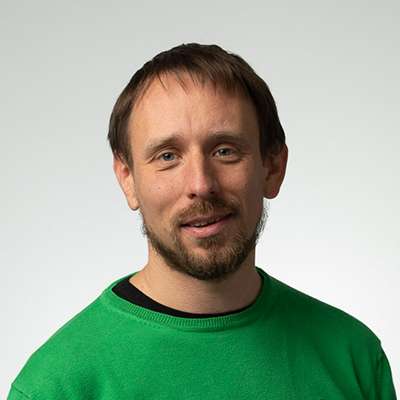 Mitja Mikuž
Primorski tehnološki park
Head of business programs, expert in designing business models.
Mitja is the head of entrepreneurial programs at Primorska Technology Park. These guide entrepreneurs through the process of finding a business opportunity in the market, designing a product tailored to customers, setting up a sales funnel and holistic business development.
He has been working in the Park for more than 10 years and during that time he and his team have managed to develop an integrate a complete incubation process, as well as a strong startup community. The fact that 250 companies and entrepreneurial ideas have been in contact with him over the years is telling enough. He is the head of the startup school and the organizer of startup weekends in Nova Gorica.
He has helped companies such as OLLO Audio, Hopalai, Optispin, Zavod VseUK and Protectus to design a business model and implement lean start-up methodologies.
FOREIGN MARKET EXPERIENCE
KEY INDUSTRY
Hrana
Komunikacija in sodelovanje
Prosti čas, potovanja in turizem
Šport in zdravje
Vzdrževanje in storitve
KEY COMPETENCIES
Oblikovanje in razvoj produktov
Poslovna strategija
Uporabniška izkušnja
EXPERIENCE WITH COMPANIES IN DEVELOPMENT STAGES