Mentors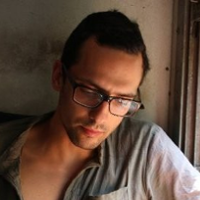 Mitja Melanšek
Mali Junaki
An experienced marketer and co-founder of the successful Slovenian startup Hooray Heroes.
Melanšek is the co-founder of Hurray Studios, where they developed personalized books for children, Little Heroes, which they successfully market in six global markets (Slovenia, Italy, Austria, Germany, France and the USA). He is active in the company as the creative director and marketing manager.
Previously, Melanšek had created various websites and blogs and had been active in marketing waters. Melanšek has mentored and advised startups such as Minipoliglotini, Printee and Kobi App with competencies and knowledge of sales, communication, marketing and business strategy in recent years.
CONSULTING REFERENCES
Buzztik
Printee
Razturi na maturi
Sportimist
FOREIGN MARKET EXPERIENCE
Avstrija
Francija
Italija
Nemčija
Slovenija
Velika Britanija
Združene države Amerike
KEY INDUSTRY
Igre in igrače
Infrastruktura in distribucija
Izobraževanje in upravljanje znanja
Komunikacija in sodelovanje
Marketing in oglaševanje
Poznavanje tehnologij
Avdio/video kompresija
Tehnologija verižnih blokov
Tehnologija za cepljenje
Tehnologija za čiščenje
Telesni vsadki
KEY COMPETENCIES
Marketing in PR
Poslovna strategija
Prodaja in razvoj poslovanja
EXPERIENCE WITH COMPANIES IN DEVELOPMENT STAGES