Mentors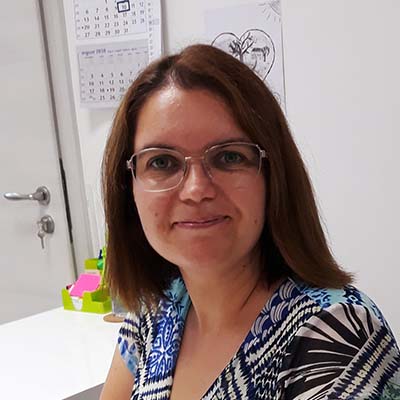 Martina Tia Kariš
Triomin d.o.o.
Martina Babuder is a business consultant with experience in B2B.
Martina is an entrepreneur who has learned the micro-business ecosystem and the ups and downs of startups over the past 20 years.
Today, she is the Head of Finance at Triomin d.o.o., helping companies expand their business and close new deals.
She has several years of experience in accounting. With the skills she has acquired, she is able to contribute to better business operations. One of the most important skills she pays a lot of attention to on a daily basis is finance.
In addition, she works with financial institutions to obtain funding.
FOREIGN MARKET EXPERIENCE
Evropa
Kitajska
Ruska federacija
KEY INDUSTRY
Finančne transakcije
Logistične storitve
Nepremičnine in notranja oprema
Trgovanje z blagom
Združevanje in obdelava podatkov
KEY COMPETENCIES
Finance, pravo in poslovodenje
Poslovna strategija
Prodaja in razvoj poslovanja
EXPERIENCE WITH COMPANIES IN DEVELOPMENT STAGES