Mentors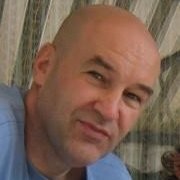 Martin Fišer
Nova komunikacija
Martin Fišer is an expert for the implementation of Kaizen and Lean methods in companies.
Martin is the founder of Nova Komunikacija, where he offers consulting in the field of lean production, Kaizen methodology and team management. He has advised many companies, including Škrlj, Iskra Mehanizmi, Unior, Iskraemeco and others.
Fišer has over 20 years of professional experience, organizing and managing call studios with up to 70 employees, managing projects, educational seminars, establishing branches abroad, optimizing orders, digitizing production documents, creating data models, introducing the Scrum methodology.
He can help you introduce Kaizen and lean methods, manage projects and optimize processes.
FOREIGN MARKET EXPERIENCE
KEY INDUSTRY
Izobraževanje in upravljanje znanja
Komunikacija in sodelovanje
Produktivnost in poslovne aplikacije
Proizvodni procesi
Proizvodnja
KEY COMPETENCIES
Poslovna strategija
Prodaja in razvoj poslovanja
Uporabniška izkušnja
EXPERIENCE WITH COMPANIES IN DEVELOPMENT STAGES