Mentors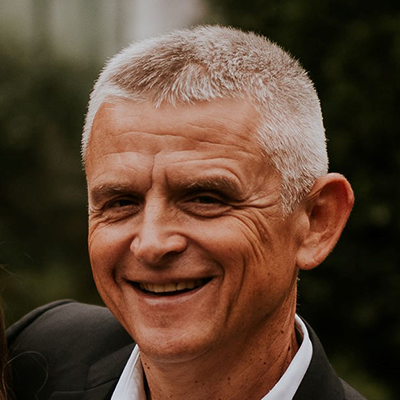 Marko Jagodič
ABC Pospeševalnik
EIR (Entrepreneur in Residence) mentor for start-ups and scaleups at ABC Accelerator.
Although he started his career as a researcher and then as an independent entrepreneur, Marko spent most of his professional career in various management positions in large Slovenian technology companies such as Hermes Plus (S&T), Hermes SoftLab (Comtrade), Mobitel and Telekom Slovenije.
As a mentor, he now transfers his experience and business contacts, which he gained during his work in various areas from development management, major project management, sales management, corporate group management and temporary company management, to start-ups.
FOREIGN MARKET EXPERIENCE
Avstrija
Bosna in Hercegovina
Irska
Kosovo
Makedonija
Nemčija
Švedska
KEY INDUSTRY
Energetska učinkovitost
IT oprema in infrastruktura
Komunikacija in sodelovanje
Rešitve za plačevanje
Varnost podatkov in zasebnost
Poznavanje tehnologij
Pametna mesta
Pametna mobilnost
Pametna omrežja
Pametno merjenje
KEY COMPETENCIES
Finance, pravo in poslovodenje
Poslovna strategija
Prodaja in razvoj poslovanja
EXPERIENCE WITH COMPANIES IN DEVELOPMENT STAGES
MENTOR IN PROGRAMMES
P2 2010 SPS
SK75 2022 SPS