Mentors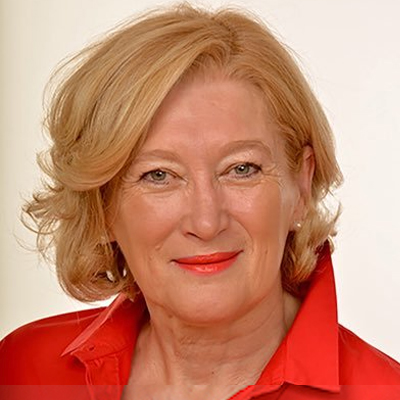 Lucia Lučka Klanšek
LLK, Ilc
Entrepreneur, investor, consultant and mentor.
Lucia has founded and run several successful Slovenian and American companies, including Nektar, Easy4Busy, and LLK. She studied economics, and at the age of 18 she went into entrepreneurship – her father gave her four coffee machines and soon she managed to increase their number to 100 (she set them up in all major factories in Slovenia). After 17 years, she sold them to one of her employees, and founded the company Nektar herself. In the 1990s, it was one of the fastest growing companies in Slovenia, which has already exhibited its vending machines for non-carbonated beverages at fairs in America and Japan. In 2004, she sold the company and moved to New York.
She founded Easy4Busy with her son Niko, with whom they managed to build a recognizable international company in 3 years. The company was one of the first to sell food products (smoothies) through an online store. Their distribution network included over 600 stores in the United States.
In 2008, she founded the Slovenija4You Foundation, with which she wanted to connect successful Slovenes at home and abroad with American entrepreneurs, and to bring entrepreneurship closer to young people in Slovenia. In 2017, the Women Economic Forum presented her with the Women of the Decade Award in recognition of her work.
In 2008, she also founded the consulting and investment company LLK, specializing in family and women's entrepreneurship. She invests and advises companies in the food industry, electric vehicles, fashion industry, as well as with non-governmental organizations. The company's partner is Harvard Business School, where Lucia graduated in 2002 from the OPM program (business program for business owners and managers).
She is currently writing a doctorate on the development of women's entrepreneurship through various political and economic circumstances in Slovenia.
CONSULTING REFERENCES
Chicatella
La Muci Design
No Number
Pawzler
Risarnica
FOREIGN MARKET EXPERIENCE
Evropa
Japonska
Slovenija
Združene države Amerike
KEY INDUSTRY
Hrana
Komunikacija in sodelovanje
Marketing in oglaševanje
Moda, oblačila in osebna nega
Proizvodnja
KEY COMPETENCIES
Oblikovanje in razvoj produktov
Poslovna strategija
Prodaja in razvoj poslovanja
EXPERIENCE WITH COMPANIES IN DEVELOPMENT STAGES