Mentors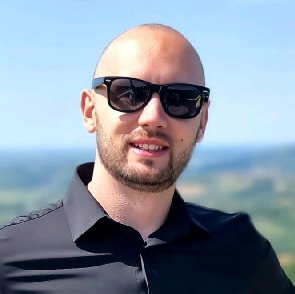 Andraž Radovan
EKWB d.o.o.
Digital marketing specialist, mentor, investor and business owner.
With more than 10 years of experience in digital marketing, he has become familiar with all aspects of it (from SEO, SEM, strategy setting to email marketing and beyond).
Andraž has built his experience in various fields such as:
Insurance,
Food supplements,
Pharmaceuticals,
Cosmetics,
Computer science,
Cryptocurrencies,
Gaming industry…
New industries are not a problem, they are a challenge!
FOREIGN MARKET EXPERIENCE
KEY INDUSTRY
Komunikacija in sodelovanje
Marketing in oglaševanje
Mediji
KEY COMPETENCIES
Drugo
Marketing in PR
Uporabniška izkušnja
EXPERIENCE WITH COMPANIES IN DEVELOPMENT STAGES