Mentors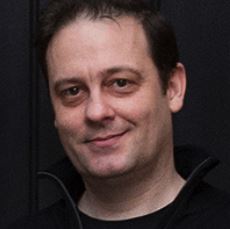 An entrepreneur, business angel and founder of web portals Bolha.com and Napovednik.com.
Aleš Blatnik is the founder of the well-known Slovenian web portal Bolha.com, which was sold to a foreign media group.
As a mentor and judge, Blatnik has participated in numerous international and national corporate events such as Seedcamp, StartUp of the Year, iTime, Spark.me and others. With his knowledge and experience in the areas of business development, capital and social networks, he helps startups to realize their entrepreneurial ideas.
Blatnik is also the author of articles and books about the media world and a business angel.
FOREIGN MARKET EXPERIENCE
Avstrija
Hrvaška
Norveška
Slovenija
Srbija
Velika Britanija
KEY INDUSTRY
Marketing in oglaševanje
Mediji
Prosti čas, potovanja in turizem
Socialna omrežja
Tržnice in borze
KEY COMPETENCIES
Investicije in prodaje podjetij
Poslovna strategija
Uporabniška izkušnja
EXPERIENCE WITH COMPANIES IN DEVELOPMENT STAGES
MENTOR IN PROGRAMMES
P2 2013 SPS
SK75 2022 SPS