Mentors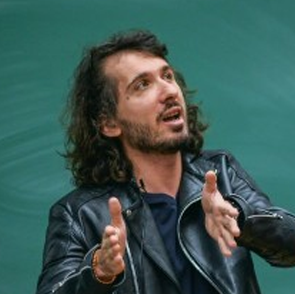 Mentor in analytics, product development, growth hacking, processes and positioning.
A rare blend of deep technical knowledge (and background) and understanding of the business side, processes and marketing. A long history of involvement in the ecosystem. Extensive international experience.
——-
Currently: Head of Analytics at BirdBuddy.
Formerly:
Metabase. Metabase is a startup based in San Francisco. The product is used on a daily basis by over 50,000 companies from around the world including N26, Revolut, Swisscom, Adidas, SpaceX, … They have raised around $50M through pre-seed and two investment rounds.
GoOpti. Set up and ran the analytics department. Increased profitability by 35% with real-time pricing models. Drove growth hacking into the company. Helped raise 4.5M Series A.
Hekovnik. Co-founder of the first startup school in Slovenia. Helped dozens of scale-ups and large companies become data-driven and mentored over 100 pre-seed teams.
CONSULTING REFERENCES
Sourdough Simplified
TipQC
ZeroTrays
FOREIGN MARKET EXPERIENCE
Belgija
Finska
Italija
Nizozemska
Španija
Švedska
Švica
Velika Britanija
Združene države Amerike
KEY INDUSTRY
IT oprema in infrastruktura
Izobraževanje in upravljanje znanja
Marketing in oglaševanje
Produktivnost in poslovne aplikacije
Združevanje in obdelava podatkov
KEY COMPETENCIES
Drugo
Poslovna strategija
Razvoj programske opreme
EXPERIENCE WITH COMPANIES IN DEVELOPMENT STAGES