Mentors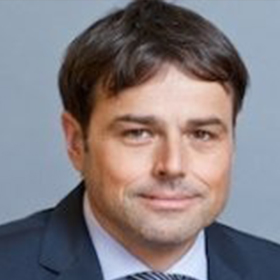 Rok Vodnik
FMR Financiranje in upravljanje naložb d.o.o.
Rok Vodnik has extensive experience in the areas of market development, sales, procurement and logistics.
Rok Vodnik upgraded his degree in electrical engineering with a Master's degree in management and organization from the Faculty of Economics in Ljubljana. During his career at Kolektor he developed the American market and managed the establishment of production in the USA. He also became a member of the management board of Kolektor Group, where he covered the areas of sales, procurement and logistics. He was also a member of the Petrol Executive Management Board of Petrol, initially responsible for energy and later for energy trading and sales. Today, he is an advisor to the director of FMR, which is part of the Kolektor Group, where he manages strategic projects.
Since 2014, Rok Vodnik has also been the President of the Management Board of CER (Center for Energy Efficient Solutions), and since 2016 he has also been a member of the Energy Council within SAZU (Slovenian Academy of Sciences and Arts ).