Mentors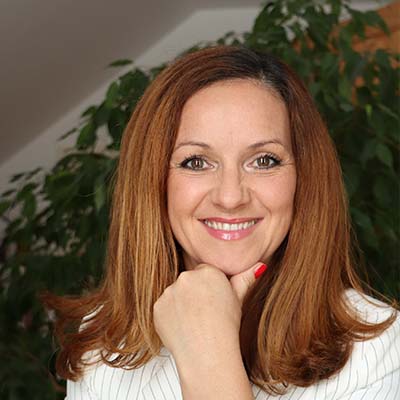 Mirjam Kepic
Acceptus d.o.o
Mentor in recruitment, sales, PR and business strategy, with extensive entrepreneurial experience.
Mirjam is a work happiness manager with extensive experience in coaching, recruitment, setting up a company structure, organizing a good team, motivation, company vision and mission, sales, PR and grants. She is also highly proficient in creative writing and content marketing.
She is a member of the advisory board of Anticus (Sixt rent-a-car) and the CEO's right hand. As an outsourcer, she also manages the team. She has successfully found a strategic investor for the company. At the same time, she is involved in coaching business owners and executives and has obtained the Work Happiness Manager Certificate.
In her 20-year career, she has gained a diverse range of experience, first at Hit Radio as a journalist, editor and presenter, then as a public relations (PR) manager. In 2010, she started her own company Privoščite d.o.o. (www.privoscite.si), which she successfully sold in 2018.
FOREIGN MARKET EXPERIENCE
KEY INDUSTRY
Marketing in oglaševanje
Mediji
Produktivnost in poslovne aplikacije
Prosti čas, potovanja in turizem
Trgovanje z blagom
KEY COMPETENCIES
Drugo
Marketing in PR
Poslovna strategija
EXPERIENCE WITH COMPANIES IN DEVELOPMENT STAGES