Mentors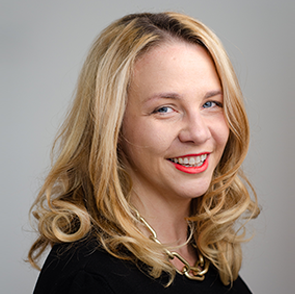 Maja Voje
Growth Lab by Maja Voje
Internationally renowned expert on growth strategies.
Maja Voje is an internationally renowned expert in growth strategies and digital marketing. She has mentored more than 350 companies and was named the best mentor in the Slovenian startup community in 2021. Well-known Slovenian startups that Maja Voje has mentored or provided expert advice to include Innobox (Slovenian Startup of the Year 2022), Epidemic, Taia, Peach Booty Plan, Culturate, Dogs4Motion, Drožomanija, SmartestHR, Wise up (Razturi na maturi), Tomappo, Carlock, EKWB, Loftware and d.labs.
Maja mainly works with global multinational and technology companies such as Google, Rocket Internet, Bayer, Heineken and Metro. She teaches at the leading growth hacking academy GrowthHackers (half a million members) and at the online classroom Udemy, where her best-selling course has been completed by more than 53,000 students.
Maja Voje is also recognized for her work in the community, where she strives to share her knowledge and experience. She co-founded the 7000-member Growth Hacking Slovenia community, with numerous events and initiatives to foster talent. She hosts two podcasts: Reneseansa podcast on entrepreneurship, marketing and trends in Slovene, and the ProductLed Podcast in English.
As a mentor, she has her own programs and collaborates with the Swiss Entrepreneurs Fund, ProductLed Institute Canada, Slovene Entreprise Fund and Social Impact Hub.
Maja Voje provides comprehensive support, connections and strategic advice in the areas of business growth, marketing and sales strategies, internationalization, LinkedIn sales strategy development and recruiting tech talent into companies. Her strong suit is go-to-market strategies, but she also has developed market research and decision support programs to help you decide which market segment is best to focus on.
She prefers companies working on software solutions and advanced technologies but is also happy to support other projects, especially when it comes to fostering women entrepreneurs. Maja is also open to mentoring future heads of marketing in companies, interim CMO positions and helping to raise investment for a company (she has helped to raise 40 million in start-up capital for companies to date), as long as there is a good fit and a lasting bond with the mentee.
CONSULTING REFERENCES
Novus
Pokica
Razturi na maturi
SmartestHR
Tomappo
FOREIGN MARKET EXPERIENCE
Avstrija
Belgija
Kanada
Kitajska
Nemčija
Nizozemska
Slovenija
Srbija
Švica
Združene države Amerike
KEY INDUSTRY
IT oprema in infrastruktura
Izobraževanje in upravljanje znanja
Marketing in oglaševanje
Raziskovanje in proizvodnja
Zdravstvo
Poznavanje tehnologij
Ekspertni sistemi
Tehnologija verižnih blokov
Umetna inteligenca (AI)
Velike količine podatkov (Big data)
Zdravje v oblaku
KEY COMPETENCIES
Marketing in PR
Poslovna strategija
Prodaja in razvoj poslovanja
EXPERIENCE WITH COMPANIES IN DEVELOPMENT STAGES