Mentors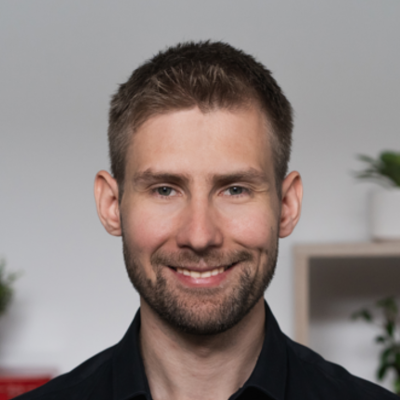 The co-founder and director of Equaleyes Solutions, which won at TechCrunch Disrupt and Droidcon Hackatons.
Topolovec is the co-founder and director of the Slovenian-English startup Drugi, vid also known as Equaleyes Solutions, which operates in London and Maribor. He is one of the most prominent Slovenian startup entrepreneurs and mentors and is an active member of the Maribor startup community with a combination of engineering and managerial knowledge, skills and experience.
Together with the Equaleyes Solutions team, Topolovec has brought his company to prominence at home and abroad with high profile wins in the most prestigious programming marathons and hackathons, such as TechCrunch Disrupt (two wins in a row in 2015 and 2016) and Droidcon Hackathon.
His mentoring capacities cover all levels of product, project and business development, customer, colleague and user relations, as well as programming on Android and iOS platforms, product launches, and direct marketing activities.
FOREIGN MARKET EXPERIENCE
Nemčija
Velika Britanija
Združene države Amerike
KEY INDUSTRY
Infrastruktura in distribucija
Izobraževanje in upravljanje znanja
Osebne naprave in aplikacije
Produktivnost in poslovne aplikacije
Rešitve za plačevanje
Poznavanje tehnologij
Spletne in mobilne tehnologije
KEY COMPETENCIES
Drugo
Poslovna strategija
Razvoj programske opreme
EXPERIENCE WITH COMPANIES IN DEVELOPMENT STAGES
MENTOR IN PROGRAMMES
P2 2013 SPS
SK75 2022 SPS