Mentors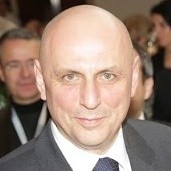 An experienced and active investor, mentor and founder of BPMC, where they help organize companies in growth phases.
Potočnik began his career as an assistant at the Faculty of Mechanical Engineering, in the department of industrial engineering. He continued his career as a consultant to UNIDO enterprise, worked in at the time state's biggest consulting firm Produktivnost and continued as an independent consultant.
He helped to establish and implement the first Slovenian state innovation agency, SIA. He is also the president of the branch association of the Chamber of Commerce and Industry of Slovenia for business services and management consulting. He was a director of several companies at a time of key changes and growth. In recent years, he has been active in leadership positions at CREA pro and EKWB.
In 1994, Potočnik founded BPMC, where he helps companies in their growth and internationalisation phases expand their teams, organize multi-level leadership structures as well as develop company sales and strategies.
FOREIGN MARKET EXPERIENCE
Avstrija
Bosna in Hercegovina
Črna Gora
Italija
Makedonija
Srbija
KEY INDUSTRY
IT oprema in infrastruktura
Produktivnost in poslovne aplikacije
Proizvodni procesi
Prosti čas, potovanja in turizem
Vzdrževanje in storitve
KEY COMPETENCIES
Oblikovanje in razvoj produktov
Poslovna strategija
Prodaja in razvoj poslovanja
EXPERIENCE WITH COMPANIES IN DEVELOPMENT STAGES