Mentors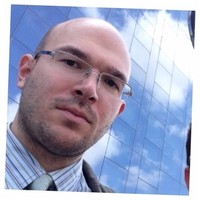 An entrepreneur, business angel and investment consultant with years of experience in international business and in entering foreign markets.
Andrej Muževič is the director and owner of Interbora, which supports companies in entering foreign markets and investing in the regions. He is also the founder and Director of PhMR, one of the leading pharmaceutical marketing companies in the region, and the Director of Sigma Energy, which holds an international patent for collecting marine wave energy. Muževič has also been active in the fields of commercialization of research and development networks and shopping centres development in the region for 20 years.
Muževič has years of experience in marketing research, finance, international business and entering foreign markets support. He is a board advisor of Veplas and an active mentor at the Ljubljana University Incubator (LUI).
FOREIGN MARKET EXPERIENCE
Avstrija
Bosna in Hercegovina
Francija
Hrvaška
Nemčija
Poljska
Srbija
Španija
Švedska
Velika Britanija
KEY INDUSTRY
Farmacija
Medicinske naprave in tehnologije
Produktivnost in poslovne aplikacije
Proizvodni procesi
Zdravstvo
Poznavanje tehnologij
Alternativni viri energije
Internet stvari
Medicinski pripomočki in instrumenti
Pametna omrežja
Podatkovno rudarjenje
KEY COMPETENCIES
Investicije in prodaje podjetij
Oblikovanje in razvoj produktov
Poslovna strategija
EXPERIENCE WITH COMPANIES IN DEVELOPMENT STAGES
MENTOR IN PROGRAMMES
P2 2013 SPS
SK75 2022 SPS