Mentors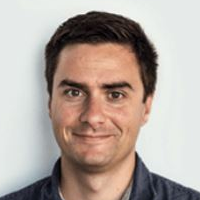 An entrepreneur, business angel and co-founder of Zemanta and the Silicon Gardens Fund.
As a co-founder and CTO of Zemanta and a co-founder of the angel fund Silicon Gardens Fund, Tori is one of the most established and experienced startup entrepreneurs and mentors in the Slovenian and international high-tech scene. In 2017, the US company Outbrain acquired Zemanta, which is developing the world's largest platform for recommending quality content.
In recent years, Tori has been a mentor and consultant in the fields of digital media, e-commerce, financial industry, IT and business strategy, helping many Slovenian startups, such as Visionect, Sqwiz, My Master and others.
As part of the Silicon Gardens Fund, he acts as a business angel and continues to build and improve the business environment in Slovenia and beyond.
FOREIGN MARKET EXPERIENCE
Izrael
Slovenija
Velika Britanija
Združene države Amerike
KEY INDUSTRY
IT oprema in infrastruktura
KEY COMPETENCIES
Investicije in prodaje podjetij
Poslovna strategija
Razvoj programske opreme
EXPERIENCE WITH COMPANIES IN DEVELOPMENT STAGES